Diesel Fired Hot Air Heating for Minibuses, Motorhomes (RVs) and Ambulances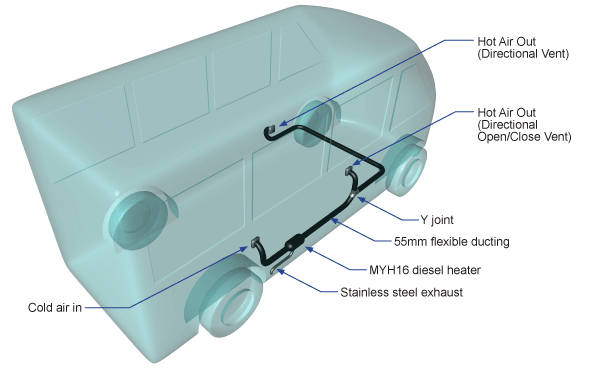 Typical Installation
The Mikuni MY series blown air heaters can be fitted either inside or outside the vehicle with the addition of a Mikuni Heating exterior stainless steel mounting box. Mikuni Heating have a wide range of accessories available to fit single outlet or multiple outlet installations. Mikuni Heating can provide a variety of controls to suit customer requirements from basic on/off switches to telephone operated systems to switch the heating system on remotely.
Send us an email to sales@mikuniheating.com or phone +44 (0)23 8052 8777 for your requirements.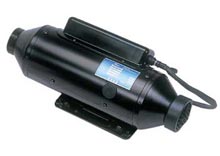 MYH16 Diesel Heater

The smallest heater in the Mikuni range the MYH16 has an output of 1.9kw from a unit measuring only 350x123x137mm.

Full 1.9kw output

2 Heat version available

Solid state thermostat control

Timer available

Microprocessor controlled

Economical and quiet

Compact size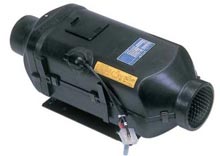 MY30 Diesel Heater

The Mikuni MY30 is a proven performer for its reliability and quiet operation. It has a powerful 3.5kw Output and a 1.7kw half setting for comfort and economy.

Full 3.5kw output

Solid state thermostat control

Timer available

Economical and quiet

Exhaust and CA silencer standard

Multiple outlet fitting kit available

Compact size