Due to the ongoing concerns regarding COVID-19, Mikuni Heating UK will be running a skeleton staff to remain as safe as possible during these unprecedented times. Please email all orders to us at sales@mikuniheating.com, or order through the website. We will continue to do our best to supply to you on time, but please be patient with us and expect delays.
Thank you, and please continue to stay safe.
Diesel Fired Hot Air Heating for Sailboats, Yachts and Motorboats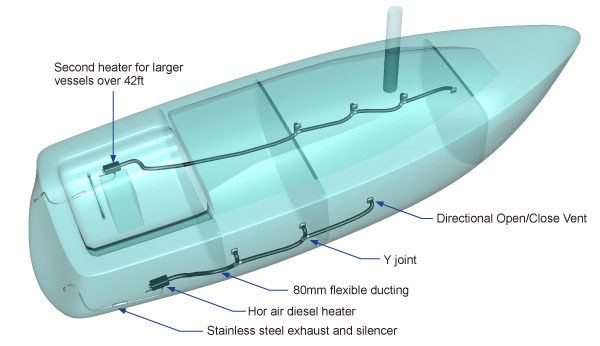 Typical Installation
A simple installation on a small sailboat under 9 meters would consist of a MYH16 with 2 outlets, one in the saloon and the other in a berth. For larger sailboats we go to the MY30 Heater which will power up to 4 outlets. If you require more outlets we go to the kits which have 2 x MY30 Heaters with up to 8 outlets. In this case one heater is used to heat the aft of the boat plus saloon and the second heater to heat the forward half of the boat plus saloon.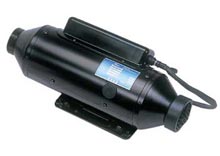 MYH16 Diesel Heater

The smallest heater in the Mikuni range the MYH16 has an output of 1.9kw from a unit measuring only 350x123x137mm.

Full 1.9kw output

2 Heat version available

Solid state thermostat control

Timer available

Microprocessor controlled

Economical and quiet

Compact size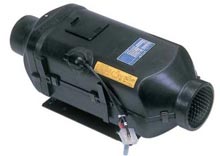 MY30 Diesel Heater

The Mikuni MY30 is a proven performer for its reliability and quiet operation. It Has a powerful 3.5kw Output and a 1.7kw half setting for comfort and economy.

Full 3.5kw output

Solid state thermostat control

Timer available

Economical and quiet

Exhaust and CA silencer standard

Multiple outlet fitting kit available

Compact size