Diesel Fired Hot Air Heating for Trucks

Typical Installation
The MYH16 Heater is normally fitted under the drivers bunk with either a single or twin outlet providing heat to distribute throughout the drivers cab. The MYH16 is suitable for overnight sleeping or maintaining cab temperature during loading and unloading preventing the need to run the vehicle engine.
Please click for installation kit options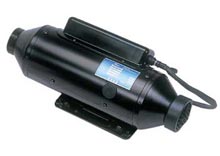 MYH16 Diesel Heater

The smallest heater in the Mikuni range the MYH16 has an output of 1.9kw from a unit measuring only 350x123x137mm.

Full 1.9kw output

2 Heat version available

Solid state thermostat control

Timer available

Microprocessor controlled

Economical and quiet

Compact size