Diesel Fired Hot Air Heating for Buses and Coaches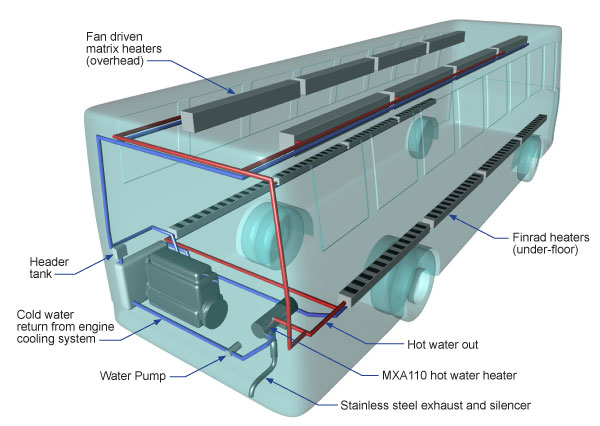 Typical Installation
The MXA Heaters would normally be fitted in the engine compartment of the Bus or Coach. The heater is integrated into the engine cooling system with the primary function being to maintain engine coolant temperature in cold conditions. The MXA Heaters will also preheat the engine and demist the cabin prior to the vehicle going into service. This improves economy and reduces engine wear and lowers vehicle emissions.
Click for further information.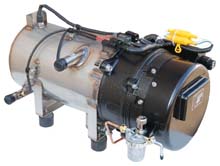 MXA110 Diesel Heater

The MXA110 is an an advanced pressure jet burner very clean burning and efficient operation.

12.8kw output

Electronic spark ignition

Economical and quiet

Microprocessor electronics

Self diagnostic fault finding

Multiple safety features