Due to the ongoing concerns regarding COVID-19, Mikuni Heating UK will be running a skeleton staff to remain as safe as possible during these unprecedented times. Please email all orders to us at sales@mikuniheating.com, or order through the website. We will continue to do our best to supply to you on time, but please be patient with us and expect delays.
Thank you, and please continue to stay safe.
Diesel Fired Hot Water Heating for Commercial Vessels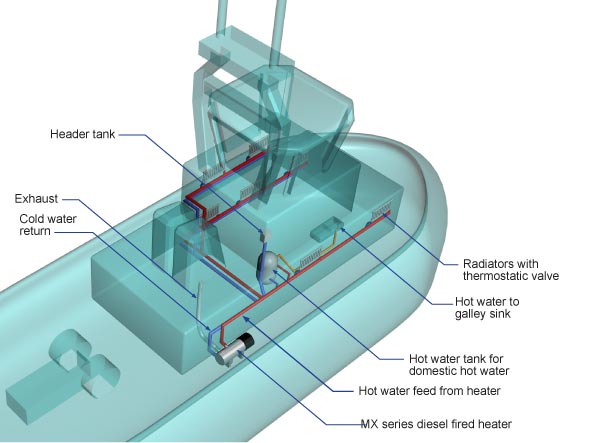 Typical Installation
Mikuni Heating UK Ltd have a large range of matrix heaters to use in conjunction with the MXA range of heaters to provide large airflow and heat for demisting essential for safety in this market area. The MXA heaters have the power to provide heating for engine rooms if vessels are kept on standby, plus heating for crew quarters, wheel house and domestic water for galley and showers via a calorifier.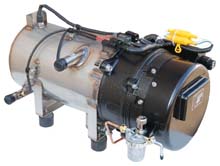 MXA Series Diesel Heater

Available in 13kw, 24kw and 29kw versions. The MXA series are an advanced range of pressure jet burners which are very clean burning and efficient in operation.

12.8kw, 23.3kw and 29kw output

Electronic spark ignition

Economical and quiet

Microprocessor electronics

Self diagnostic fault finding

Multiple safety features